YOUR CAREER AWAITS
Join the New Horizons Baking Family
We believe diversity contributes to a stronger and more competitive workplace and corporate environment. Hence, we are committed to the infusion of diverse thoughts, practices, personnel, supplier management, and target customer base. The New Horizons Baking Company family is proud of our staff, and appreciates their dedication to our clients.
We're consistently adding to our family with jobs in Norwalk, OH, Toledo, OH, Columbus, OH, and Fremont, IN. View the positions available at our facilities by clicking below.
Why New Horizons?
We cultivate and embrace a diverse team member population.
New Horizons Baking Company has been in operation since 1967. We produce ready-to-eat hamburger buns and English muffins for some of the most iconic brands. We currently serve over 2,000 quick-service restaurants across Ohio, Kentucky, Indiana, Michigan, and Western Pennsylvania as well as national retail and sandwich makers!
We cultivate and embrace a diverse team member population. We recognize that people with diverse backgrounds, experiences, and perspectives fuel our growth and enrich our culture.
We are looking for individuals who enjoy working in a fast-paced, team-orientated environment, like to be challenged, and value the opportunity to make a difference!
of Workforce is Underrepresented Communities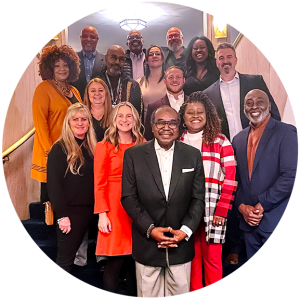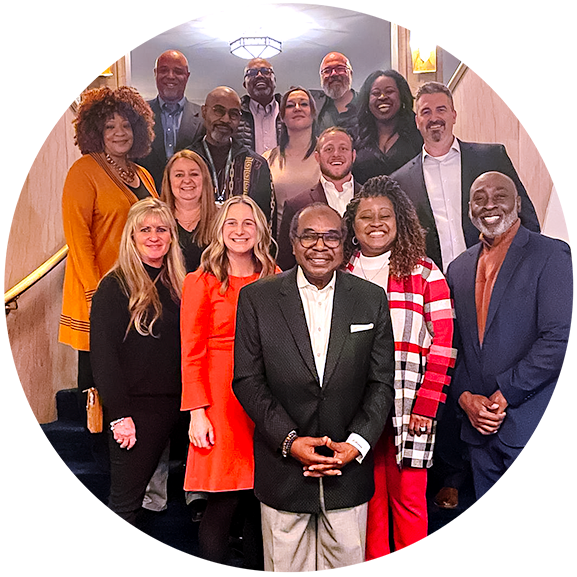 Employee Appreciation
We take time to celebrate hard work and dedication through appreciation lunches and special events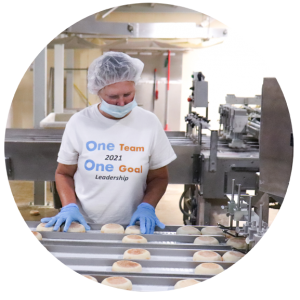 Baker's Academy
We bring in industry-leading experts to teach and train our future bakers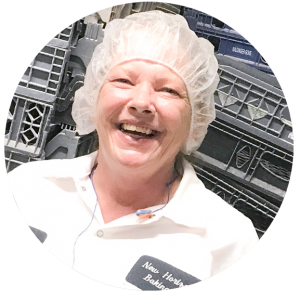 Ongoing Classes
We provide Aurora Classes for our management teams to grow and develop their leadership and professional skills
WE:
• Believe in Each Other • Treat Everyone Like Family • Behave as Owners • Develop our Future • Think as a Customer • Create our Horizons
All Locations
NHB Headquarters:
Norwalk, OH
211 Woodlawn Avenue
Norwalk, OH 44857
Toledo, OH
1015 New York Ave
Toledo, OH 43611
Fremont, IN
700 Water St
Fremont, IN 46737
Coalescence NHB
Columbus, OH
3455 Millennium Court
Columbus, OH 43219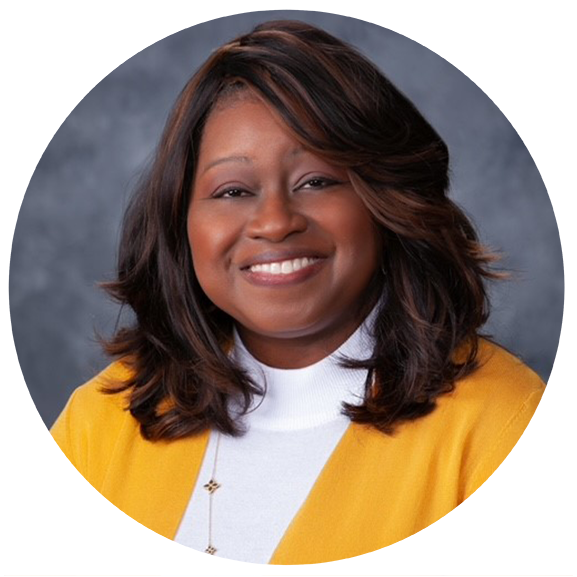 The responsibilities that come with producing ready-to-eat products include high and uncompromising standards. You can rely on Genesis to always meet those standards and to be your trusted baking partner.
– Trina Bediako, CEO